Saturday, 13. June 2015
Westweg Part 7 till 9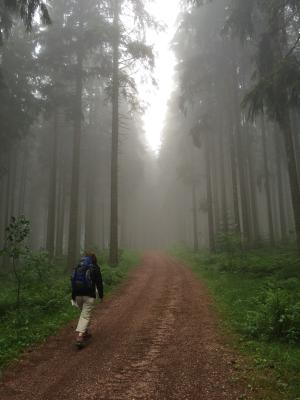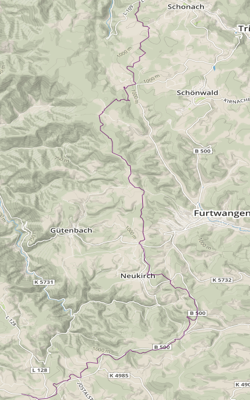 Stage Seven
Three years ago we started the Black Forest Trail in Pforzheim with stage 1 till 3. This week we continue the "Westweg" with stage 7 and started our hike at Wilhemshöhe, near Schonach. The weather was a little bit misty, but dry. And the whole trail we meet only one pair of hikers. We pass several upland moors and after 34 km we reach our goal at Thurner. We stay over night in an old farm which was run by an 80-year-old and very nice woman.
Stage Eight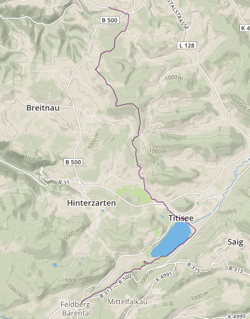 Next day the weather was sunny - till Titisee. We took a break at the lake and watched the tourists from different parts of the world. When we continued our hike you could see the first clouds over the mountains. Half an hour later it was raining cats and dogs. We stopped at a cafe at the camping place and waited for the end of the rain. At Bärental there is a railway station and we decided to go back to Freiburg to our son - just before it started raining again.
Stage Nine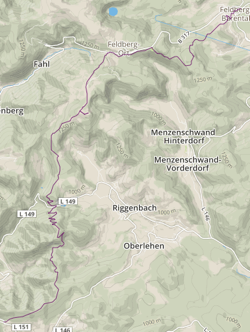 Next day the weather forecast promised sun till the late afternoon. So we decided to go back to Bärental to start the next stage. We pass the Feldberg (the highest mountain of the Black Forest) and climb on top of the Herzogenhorn (1415m). The trip today was an up and down (9400m up, 9300 down) through the forest. Althoug the sky was getting dark we continued the trail because we had no chance to call Manuel (no net). On a higher place where we had reception we call him but we had till 4 km to walk to reach the next road. At Weißenbachsattel near Todtmoos we waited on him with a Black Forest cake at a restaurant.
... link (0 Kommentare) ... comment