Monday, 3. October 2016
Westweg Part 10

Because I had some days of vacation left and the weather was fine we decided to continue the Westweg last week. We started in Todtmoos and followed the sign of the Westweg (see
Westweg Part 10
). Before we reach Hasel (our goal for the first day) we passed a wind park (Windpark Rohrenkopf) which was still under construction.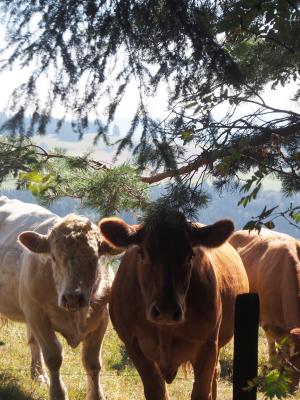 In the evening we reach Hasel, where we stay overnight. The next day we decided to
go back
to Todtmoos because the public transportation in the area of the Black Forrest was not a real alternative to come back to our car. Fortunately we had a sunny day as yesterday - a perfect day for hiking.
Westweg Part 7 till 9
... link (0 Kommentare) ... comment